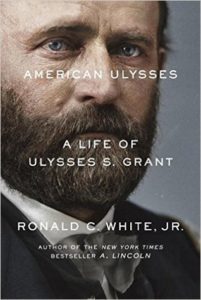 American Ulysses: A Life of Ulysses S. Grant
Ronald C. White
Hardcover; 826 pages
Random House (2016)

American Ulysses is a new and engaging biography of Ulysses S. Grant by Ronald C. White. Despite its length, the book covers Grant's life with a crisp narrative that doesn't get bogged down in the details of any subject, including the Civil War. The book is worth the read for anyone interested in learning more about Grant and provides a good foundation for delving deeper into the subjects surrounding his life and times.