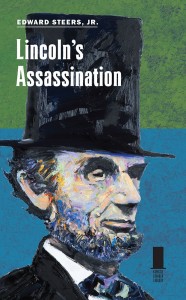 Lincoln's Assassination
Edward Steers, Jr.
Hardcover; 176 pages
Southern Illinois University Press (2014)
Another appealing volume from the Concise Lincoln Library series, Lincoln's Assassination contains a wealth of information starting with John Wilkes Booth's original plan to kidnap Lincoln and ending with the trial of the conspirators. In between, noted Lincoln scholar Edward Steers, Jr. relates interesting details on the assassination and subsequent manhunt for Booth. This book is a quick and easy read for anyone interested in the topic of Lincoln's death.